Ambiance Massage Therapy
Ashiatsu Barefoot Massage Training

Welcome to the website of Ambiance Massage Therapy LLC, Huntsville Licensed Massage Therapist Amanda Peoples
-Medical Massage Practitioner
Certified Medi-Cupping Practitioner
Ashiatsu Barefoot Massage Therapist
Ashiatsu Barefoot Massage Bar Basics Instructor
Ashiatsu Foor Basics Instructor


We provide professional Medical Massage, Medi cupping and masssage cupping, relaxing therapeutic massage services in order to provide our clients with a variety of benefits. Some of the more common benefits our patients experience are:


reduced pain
reduced stiffness and motion limitations
reduced muscular and emotional stress
increased flexibility
increased blood flow
enhanced soft tissue healing
We invite you to contact our office today and experience for yourself the benefits of natural, therapeutic massage therapy for health and relaxation,

Amanda Peoples Licensed Massage Therapist
Ashiatsu Barefoot Massage
The deepest most luxurious massage on the planet!
Watch my Ashiatsu video at the link below
Ashiatsu Barefoot Basica Class Schedule Below

Licensed Massage Therapists Save your hands ! Use your Feet !
LEARN Ashiatsu barefooot massage!!!
To learn more about becoming an Ashiatsu Provider click on the FACEBOOK link above For classes in Huntsville Al or go to
http://thebarefootmasters.com/
Medical Massage Cupping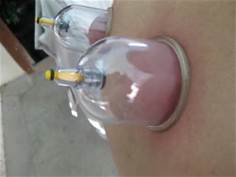 ---